There are many things you should consider if you're thinking about getting an application developed. This guide will go over the average cost of mobile app development in the UK and what to look for when choosing an app developer. Whether you're working with an in-house team or hiring a third-party company, it is crucial to choose a reputable company to ensure a successful app development project.
Average Hourly Rate
The average hourly rate for app development in the UK ranges from £19 to £25, which can be a bit higher or lower depending on your experience and skills. If you're an intern, the rate is probably a little lower, while junior specialists charge between £23 and £34. Middle-level specialists charge between £35 and £42, while senior specialists charge £42.5 to £56.5 per hour.
The cost of an app is based on several factors, including the complexity of the software and the size of your tech team. A more complex app will cost between £92,800 and £162,900, while a simple app might cost between £23,000 and £55,000. However, these are only average estimates and can vary greatly. The best option for your budget is to work with an experienced software development firm.
Common Factors to Consider When It Comes To Getting an App Developed
App development is a complex process that requires a developer's time, expertise, and experience. It also involves a process of discovery, design, development, testing, project management, and ongoing support and maintenance. While the exact process and fees will vary, there are some common factors.
Many factors affect the cost of an app. These factors include the platform on which the app is designed, whether it is native or hybrid and whether it is designed for iOS, Android, or Desktop. Other factors include the tools used to develop the app and the country in which it is developed. The UK is home to some of the best app developers in the world.
The type of features that you want to be included in the app will also determine the cost. More complex features will cost more. For instance, a chat feature is a common feature of many apps, whether it is a basic short-messaging service or something more complex. In some cases, adding a chat feature to an app can require up to 80 hours of developer time.
Another factor that impacts an app's cost is the developer's location. While many UK developers can work remotely, finding an app developer with a particular skill set can still be challenging. This can increase the cost per hour and take weeks to find a suitable developer. However, a UK-based app developer may be more suitable if you want a more hands-on approach, face-to-face meetings, and a more two-way involvement in the project.
The app development cost also depends on the platform on which the app is developed. The cost of developing an Android app versus an iOS app depends on complexities of developing on each platform. For example, if we talk about native app development, Android application development requires different SDKs, tools, and programming languages than iOS app development. Although iOS and Android applications are often priced similarly. But if you choose hybrid app development than one codebase can deliver you an app on both platforms, iOS and android.
In addition to app development, app maintenance is also a crucial component. Maintenance involves bug-fixing, updating the libraries, plugins, versions and user interface based on user's requirements, and removing features that don't attract users anymore. These are all ongoing costs. While app development is the initial phase, the post-release process begins with gathering user feedback and adapting to changing market demands.
App development agencies typically charge either a fixed price for a single project or a time and material cost for the entire project. The latter is a good option for businesses that don't have the in-house resources to develop their apps or those that wish to have the agency maintain the application. Companies that prefer to manage the project themselves may opt for the fixed-price model. This works well for companies that know what they want the app to do.
Elements that Affect Application Development Costs
When looking at the cost of app development, various factors can influence the price. These include:
1. Platform
The platform has a large bearing on the cost of the app. Native apps are written for each operating system, whereas hybrid apps use libraries and frameworks to create cross-platform apps. Both apps offer similar functionality and performance, but some of the people prefer native apps to provide a better user experience. Native apps can be developed faster and more secure, so this is one area where the decision is not always clear-cut.
2. Features
Apps with more features are more expensive to develop due to the extra time required for coding. For instance, a simple chat feature may be easy to code, but a complex chat feature with multiple options, like group chats, emoticons, and avatars can be time taken or difficult.
3. Number of Users
Developing an app for a limited number of users will naturally result in a lower cost than developing an app for millions of users. However, it is important to note that apps with fewer features are cheaper to develop. For example, an app that allows users to connect via social media platforms like Facebook will likely cost less to develop than an app that connects through email accounts.
4. Developer Experience
It is vital to hire an experienced app development company or individual. An experienced developer knows the ins and outs of designing and developing apps and will therefore reduce the risk of bugs and errors. This is an area where it pays to pay a little extra if you can afford it. Furthermore, an experienced developer will make obtaining a higher ranking in the App Store easier.
5. Complexity
The cost will naturally increase if your app requires more complicated tasks such as image recognition, augmented reality, geolocation, and other advanced features. Many of these features are available as off-the-shelf modules, but they must be tailored to your requirements before being integrated into the app. The complexity of the feature determines how long it takes to develop the app.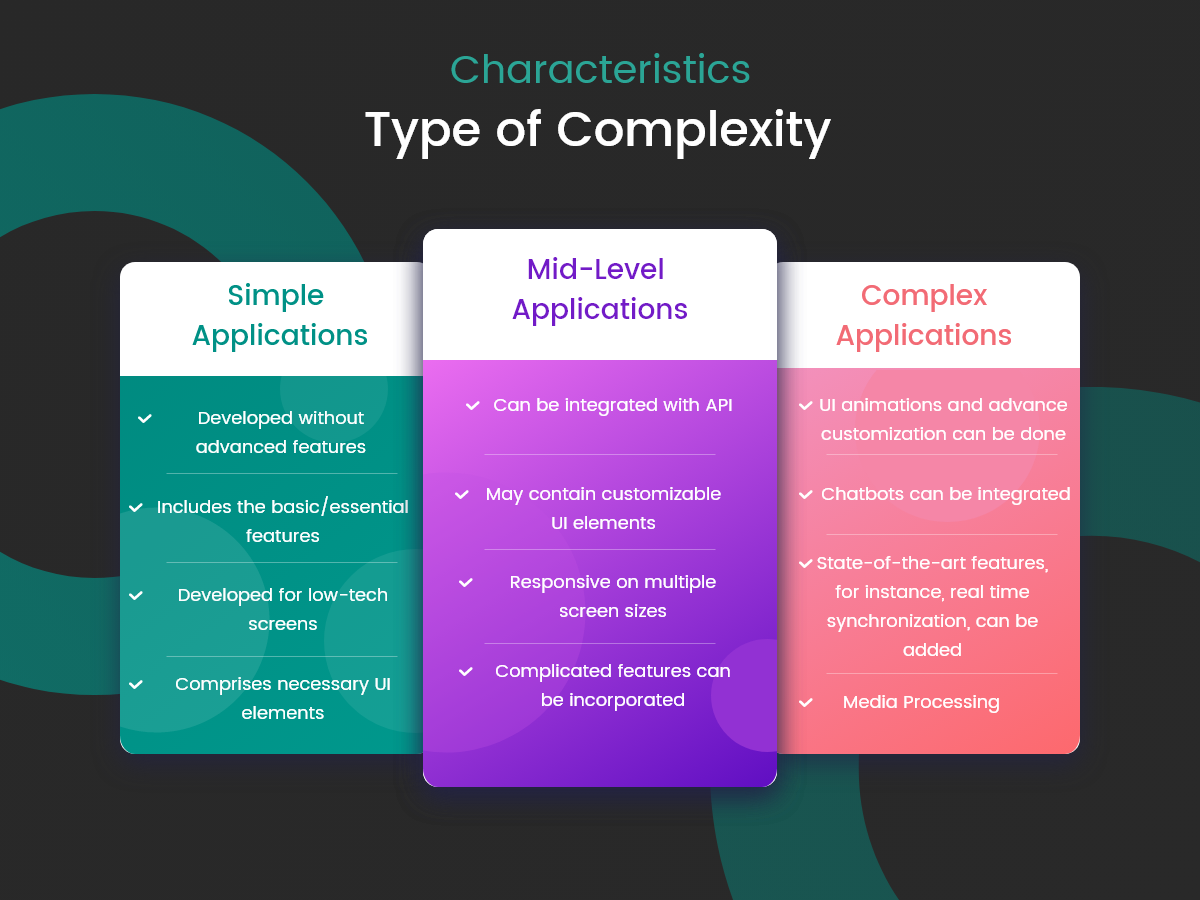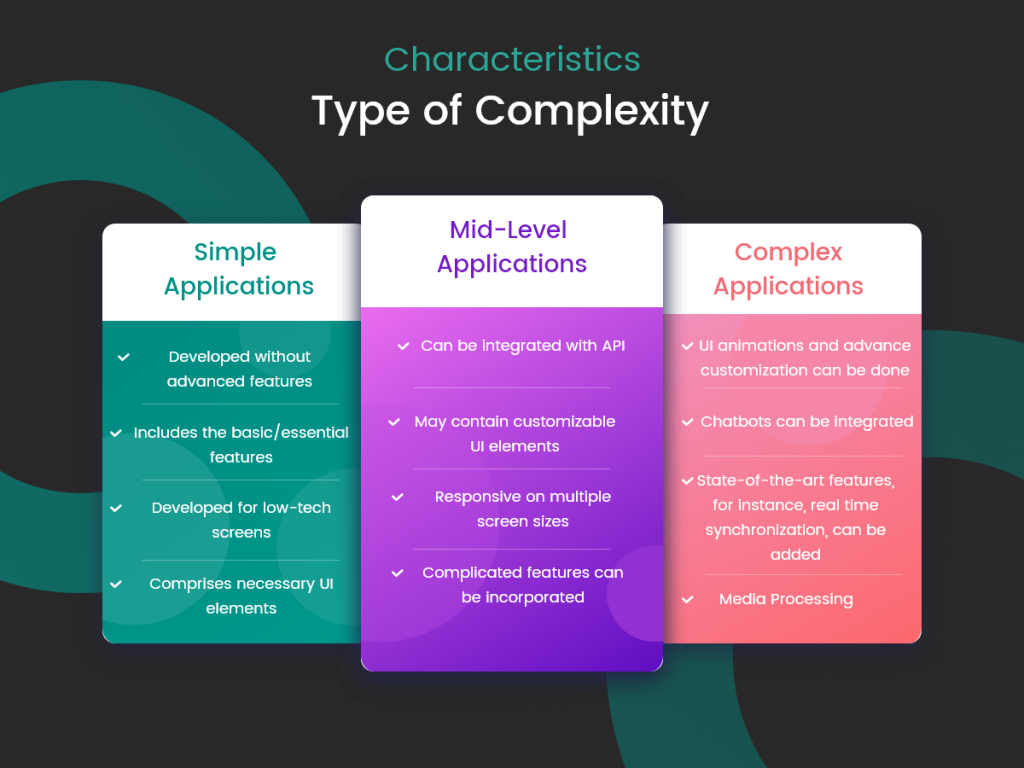 6. Design
Design plays a big part in the overall look and feel of any app, and it is an integral aspect of the app development process. It is worth investing in a professional designer who can bring your app concept to life and ensure it looks great. Having a well-designed app increases its chances of success and encourages users to download it.
Some Hidden Application Development Expenses You Need to Know About
Many hidden costs are associated with app development, which should always be considered when planning and budgeting for a new app.
1. Licensing Fees
Many developers charge licensing fees for the use of third-party libraries and frameworks. Some are free, but most require payment. This can add cost to the budget, depending on the extent of the framework. If you're unsure whether to license or purchase a specific library, speak to the developer, who can advise you appropriately.
2. App Store Listing
Most developers charge a fee for submitting your app to the relevant app stores, especially Apple's App Store and Google Play. Most app developers list apps manually, but some also offer a "submission-only" service, which includes uploading the app to the appropriate app stores without the user having to do anything. This could save you time and effort.
3. Backups
Backup procedures are essential for every app, but they are crucial for apps containing data. Backup files need to be stored securely so that you may incur additional storage costs.
4. Maintenance
Once the app has been developed, it is essential to monitor its progress and adapt it to market changes. Many app owners mistakenly assume that it will run itself once the app is launched. However, this rarely happens. Apps require regular updates to keep them current and to address bugs, crashes, and performance issues. Regular maintenance may involve adding new features, adding content to existing features, and even refreshing the design. Depending on the size of your app, this can become an ongoing task that requires constant attention.
5. Marketing
In addition to developing the app, it is equally important to promote it. If you don't spend some time promoting the app, it won't get noticed. There are numerous ways to share information about your app online, including creating a website for the app, advertising on social media pages like Facebook and Twitter, and running paid ads through Google AdWords.
6. App Improvement
After a certain period of time, it is common for app owners to decide to update their apps by adding new features and improving performance. If you plan to continue updating your app, it is a good idea to incorporate this into your budget from the beginning rather than trying to cover it later.
Final Words
Any business owner considering developing an app should consider what they want to achieve. If you know exactly what you need, estimating the costs and preparing a realistic budget will be easier. The main thing to remember is that successful apps cost money and take time to develop. But, if the app is profitable, it will pay dividends over the long term.